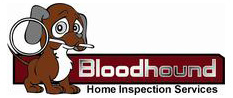 Going Green: For Real Estate Agents (1 Credit)
April 9, 2019 10:00 AM
Presented By: Robert Hamilton
REGISTER NOW
Course Location
Real Living Volpini Realty
7098 Lockwood Blvd
Boardman, OH 44512
Course Summary
A home's energy efficiency has a direct impact on the owner's wallet. Real estate agents are often asked by clients questions regarding a home's energy efficiency, including questions about the home's heating and cooling system, construction, and appliances. In addition, many people are becoming more aware of how their lifestyle decisions directly affect the environment. This course is designed for real estate agents who want to better advocate for clients that are concerned with a home's energy efficiency and environmental impact.
Learning Objectives
By the end of this course, participants will be able to:
Differentiate between 'green' and 'green-washed' products and services
Describe the characteristics and benefits of green appliances
Describe the benefits of green systems that can be installed within a home
Identify characteristics of green construction
Real Estate Continuing Education Credits
Real Estate Continuing Education (Ohio)
1.00 Continuing Education Credit Hours
Price: FREE (No Fee)

Having fully met the requirements of the Ohio Division of Real Estate and Professional Licensing, the following course approval has been granted. Provider Approval: RECE.2014001204. Course Approval: L36901103E 18.
Contact Us
REGISTER NOW