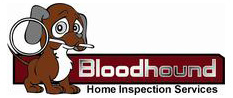 Managing the Home Inspection
March 4, 2020 12:00 PM
Presented By: Robert Hamilton
REGISTER NOW
Course Location
Kelly Warren & Associates (open to all Real Estate Agents)
755 Boardman-Canfield Rd h1
Boardman, OH 44512
Course Summary
The home inspection is one of the most crucial parts of the home buying process. Offers are finalized or revoked as a result of a home inspector's report. A home inspection can be a source of anxiety for buyers, sellers, and real estate agents. However, real estate agents can ease some of their clients' anxieties by helping them to be better educated and prepared for the home inspection process. A good home inspection should be thorough so that all parties have confidence when completing the home buying process.
Learning Objectives
By the end of this course, participants will be able to:
Direct their clients to the best inspectors
Better equip the buyer for the home inspection
Advise and prepare the seller
Anticipate frequently asked home inspector questions
Continuing Education Credits
Real Estate Continuing Education (Pennsylvania)
3.00 Continuing Education Credit Hours
Price: FREE (No Fee)

Having fully met the requirements of the Pennsylvania State Real Estate Commission, the following course approval has been granted. Provider Name: Preferred Systems, Inc. School Approval Number: RE001037 Course Name: Managing the Home Inspection Course Type: Elective Continuing Education Approval Number: RECE003168 Approved Hours: 3.0 Partial credit cannot be given to those licenses attending only a portion of this course.
Real Estate Continuing Education (Ohio)
3.00 Continuing Education Credit Hours
Price: FREE (No Fee)

Having fully met the requirements of the Ohio Division of Real Estate and Professional Licensing, the following course approval has been granted. Provider Approval: RECE.2014001204. Course Approval: L36101312E 20
Contact Us
REGISTER NOW